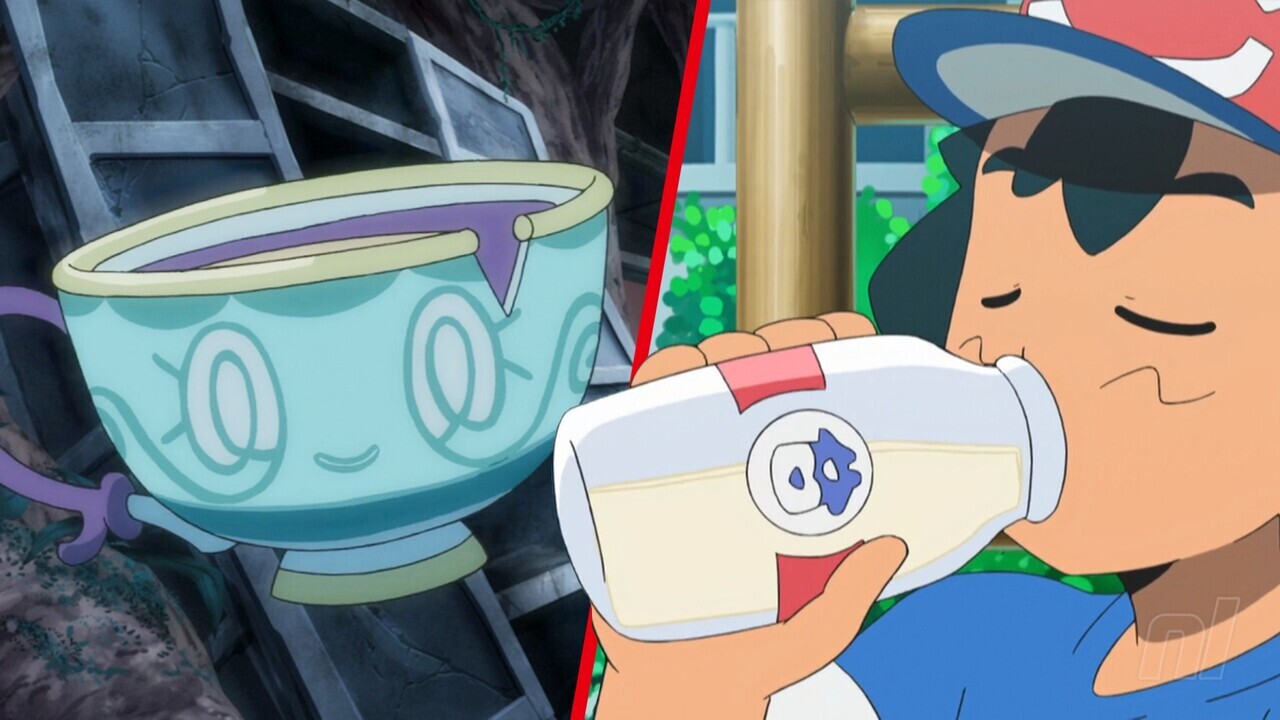 Image: The Pokémon Company / Nintendo Life
Distribution events for Pokémon Sword & Shield are still ongoing, almost three years after the game's release. At the moment, you can get Dracovish, and for the next few weeks, you'll be able to acquire Ash's entire team from the anime.
We love a theme, and Ash's party is a really good one, but when in London, there's only one theme you can truly go for — tea! (Thanks, Serebii!)
The Pokémon World Championships kick off next week from 18th until 21st August, and you'll be able to get a couple of 'mons to add to your team. If you tune into the event's livestream, you can nab yourself a Victini holding a Starf Berry, which comes with the moves V-Create, Work Up, Zen Headbutt, and Flame Charge.
Now, that's cool and all, but you know what's better? A free Pokémon that's based on a cup of tea and comes with milk! Yep, if you're attending the Championships in person, you'll be able to pick up a special Sinistea that comes with a bottle of MooMoo Milk! It's also got some fun moves — Celebrate, Memento, Metronome, and Aromatherapy — so we can guarantee that this is at least a nicely-scented celebratory brew. When in London, hey?
I'm sure The Pokémon Company recognise that many people don't take milk with their tea — so of course you don't have to use it — but at least the option is there. And there's nothing like a good cuppa, hey? It's a shame it doesn't come iced, what with the hot summer weather and all, or even a slice of Alcremie (or Old Gateau!).
You can get details on the distribution event from Serebii right here.
How do you like your tea? Will you be getting this special Sinistea from the World Championships next week? Let us know!